to
"DUCH NOCY " (Spirit of The Night)
Maine Coons cattery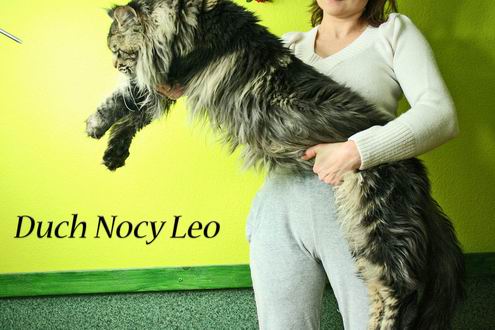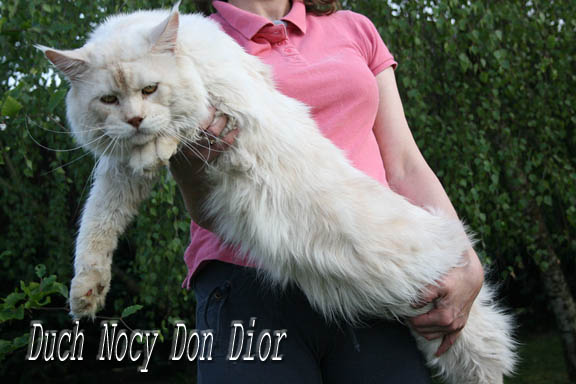 We have available new, pretty kittens:)
Few words about our cattery:
A Maine Coon cattery Duch Nocy was on systems WCF, TICA and FIFE, the work of the nursery started in 2005.

The main goal of our cattery is breeding healthy, big and very big, contact, affectionate,
relevant standard of the breed animals.
Our cattery is closed- It means that we don't take mating cats from other catteries! Our males are only for our females!This is save for health our cats and kittens.
In our cattery you can pick up a Maine Coon to love, as well as for exhibitions and breeding. Our Maine coons are leaving the house after 3,5 months. By this point, the kittens are socially adapted, free of worms, vaccinated, with a document confirming the origin of the animal (pedigree or metric).
Price of the kittens in our cattery varies from the type of animal, tribal, class and color.

With a kitten You get:
-the contract
-veterinary passport
-metric or pedigree
-the usual kitten food for a smooth transition to the food that You will feed further
We breed cats with great passion and love. It is important for us very careful choosing of the cats for breeding, with paying special attention to the type and their pedigree. We select cats from the best and approved lines because it ensures perfect genetic material and good characteristic of kittens. We breed cats with long, strong muzzle, very long body, XXL tails on high paws. Cats from our cattery have wild look and moreover wonderful fur. These all features are very important for us and only cats in this type are interesting for our cattery.We make an effort to meet all possible needs of our cats. It is why we created for them condition for the proper development. Therefore, our entire house is specially adapted to the needs of our cats. Kittens from our cattery are trustful and societal because we put our attention and time to their socialization in contact with people. All cats all the time are around us. All cats in our family have friendly relations among themselves and with us.
We hope you enjoy visiting our site and you'll take pleasure in watching ours cats. We hope you'll come back here soon too.

All ours cats are tested Felv and Fiv with negativ (-) result.